What are Clout Goggles?
The Clout Glasses feature a distinct thick frame and retro clout oval lens for an elegant look.
Buy Clout Goggles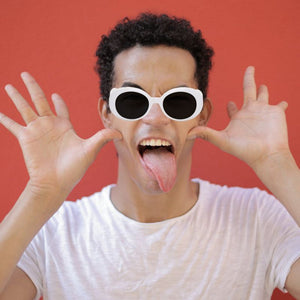 Achieve Nirvana with these retro oval shades
Framed sunglasses with colored or dark lenses, these Clout Goggles come in 10 different shades, including white, red, black, orange, pink, blue, and leopard.